Frequently Asked Question
Export to Twitter
Last Updated 10 months ago
You can connect your Screen9 account to your Twitter accounts to easily publish your videos on Twitter.
Connect a Twitter Account

You can connect a Twitter account to your Screen9 account under Syndication on the Connections page of Settings.
Export Existing Media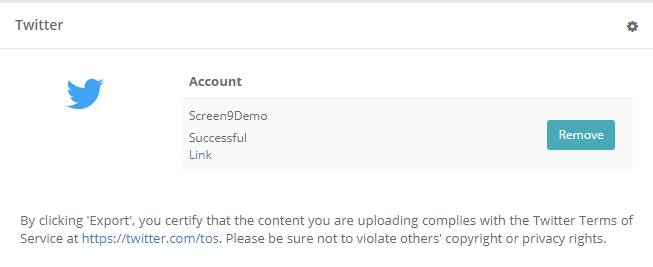 Under the Distribution tab for your media, you can export it to Twitter. Once published, there will be a link to the tweet visible on the page under the Twitter account.
Automatic Export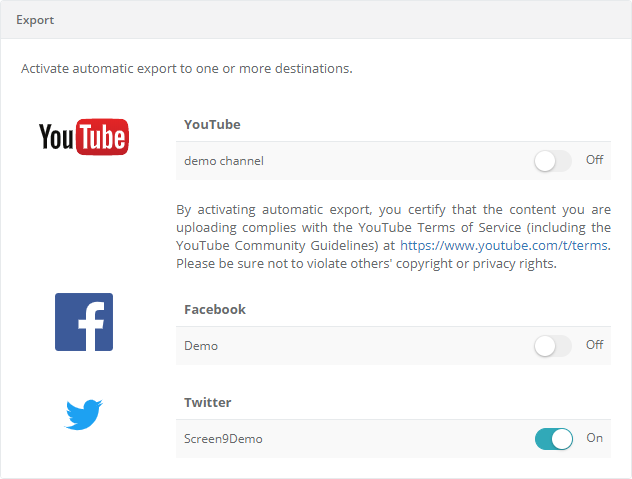 On the Upload page of Settings you can enable automatic export for your export destinations. New uploads to your Screen9 account will automatically be exported to all of your export destinations with automatic export enabled.