inRiver - Integration with Screen9
Last Updated 4 months ago
This article covers usage of the Screen9 integration for inRiver. If you don't already have the integration installed on your inRiver, check out the inRiver Integration Installation Guide.
When uploading media to inRiver, the media is sent to your Screen9 account for processing.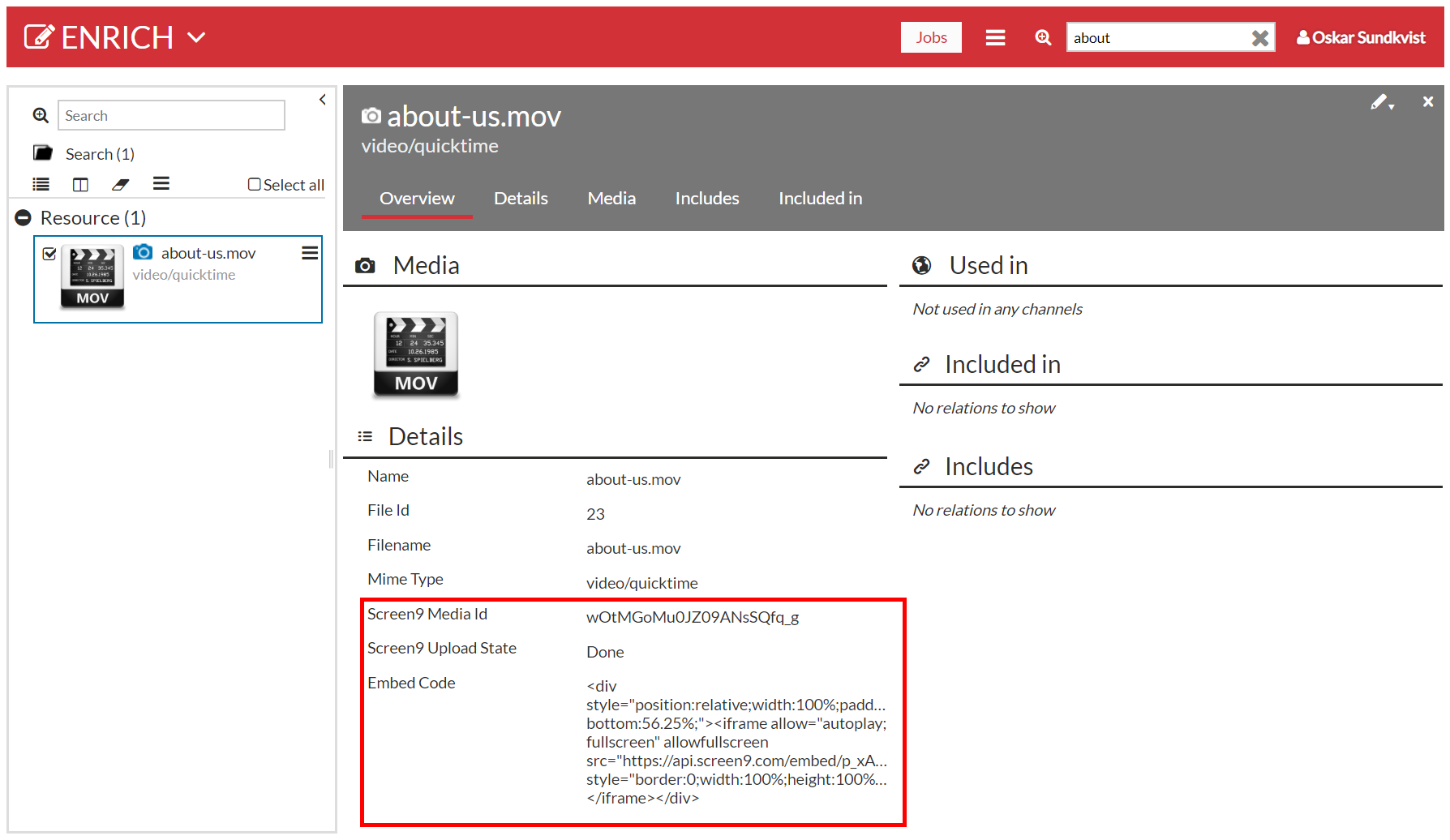 Once the media finishes processing, it will be available in Screen9 as well as inRiver along with a Screen9 embed code and information which can be used to integrate with your other systems such as your CMS.
Note that if the media is deleted in inRiver, it will automatically be removed from your Screen9 account.