SiteVision - Integration Installation Guide
Last Updated 2 years ago
This article covers the topic of how to install the Screen9 module for SiteVision. Administrator privileges on SiteVision are required.
Marketplace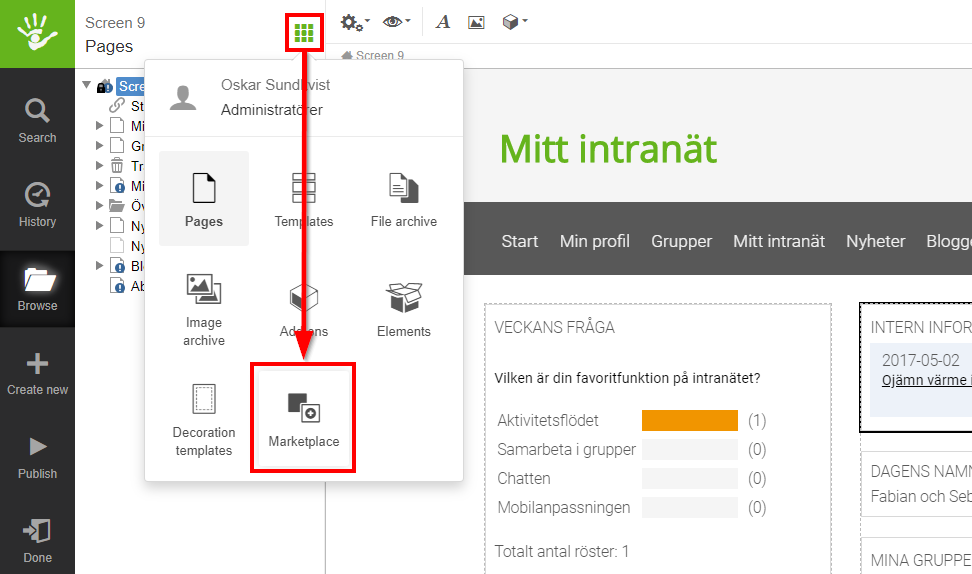 Navigate to the Marketplace page by clicking the menu icon and selecting Marketplace as displayed in the image above.
Screen9 Module

Search for "Screen9" in the marketplace search bar and select "Video by Screen9".
Add the Module

Press Add module ("Lägg till modul") for the Screen9 module.
Installation Complete

After installing the module a popup will appear, pressing "Start using the module" will bring you to the Add-ons page.

On the Add-ons page you should see "Video by Screen9" as in the image above if the installation is successful.
The module is now ready to be used. For more information on how to use the module, check out the usage guide.