Frequently Asked Question
FAQ: Disable Video Recommendations
Last Updated 11 months ago
After playback of a video has ended, the player may show recommendations for other videos on your account. The recommendations may be disabled, either on an account level or for individual media.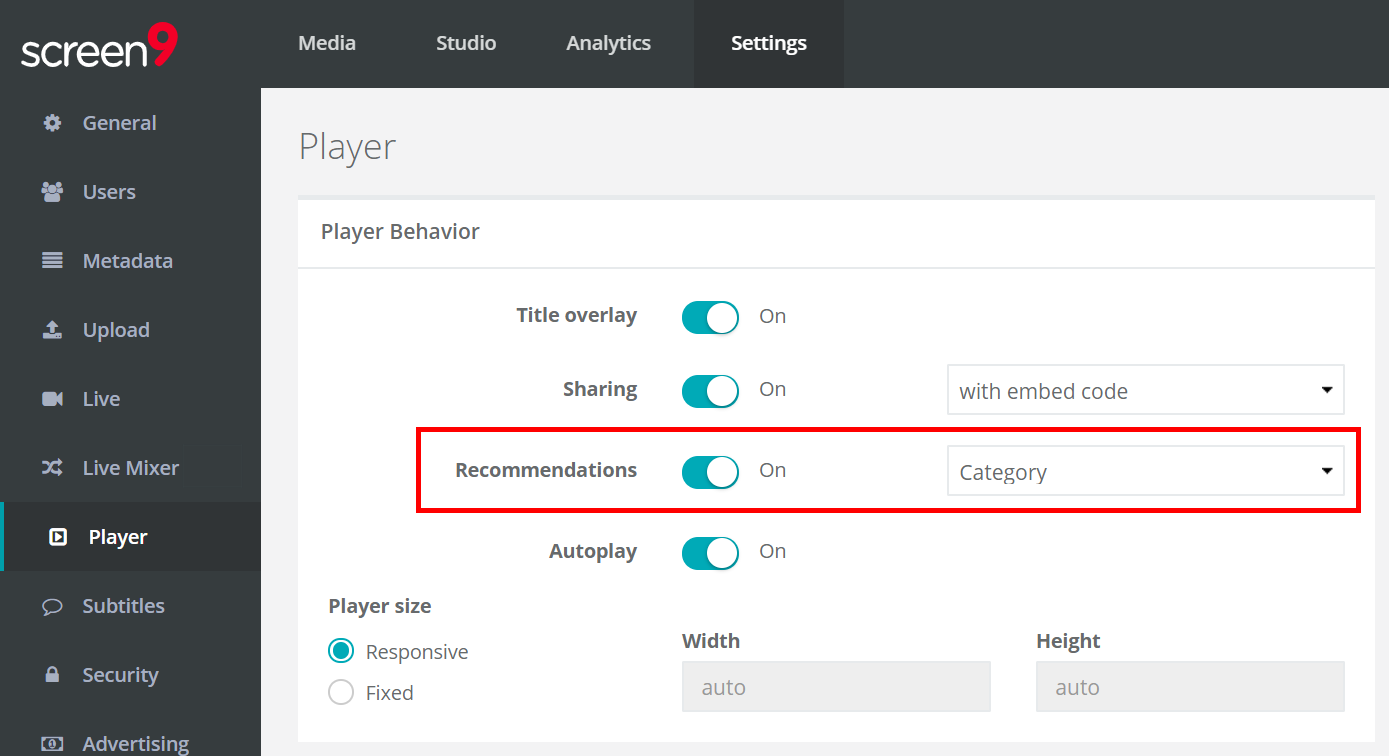 Only videos set as public (moderation "Approved" in the Console) can appear as recommendations.
When enabled, you can configure recommendations to be selected based on Tags, Category or Popularity.