SharePoint - Use the Screen9 web part based on SPFX
Last Updated 4 months ago
This article covers the topic of how to use the Screen9 plugin for SharePoint Online (Modern UI) on a site page.
First off you need the Screen9 Plugin to be installed on your SharePoint.
More details on how to Install the Screen9 Plugin for SharePoint Online can be found here.
Start by creating a new site page or go to edit one of your current site pages in SharePoint.
Add a web part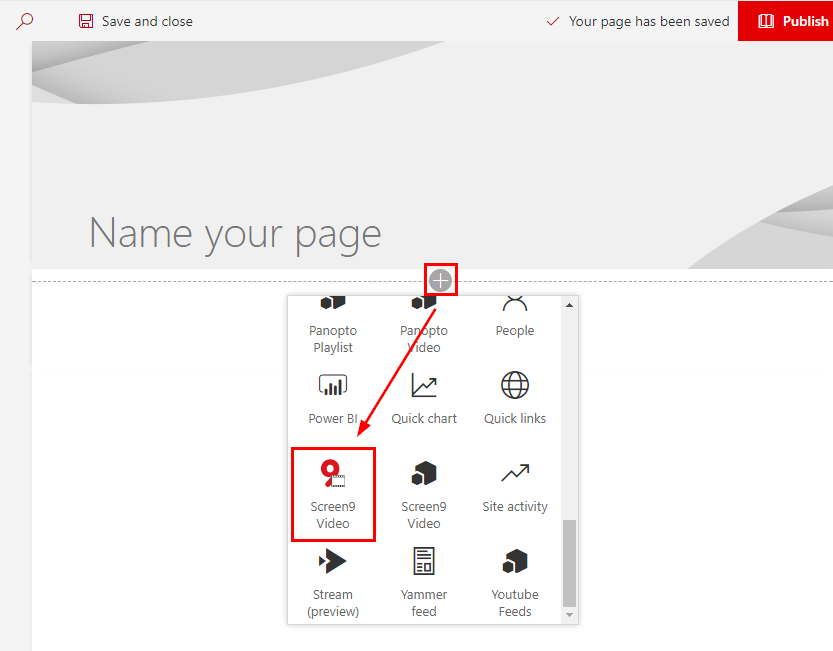 Press the plus icon to add a web part, then scroll down and select "Screen9 Video" in the drop down menu.
Add a video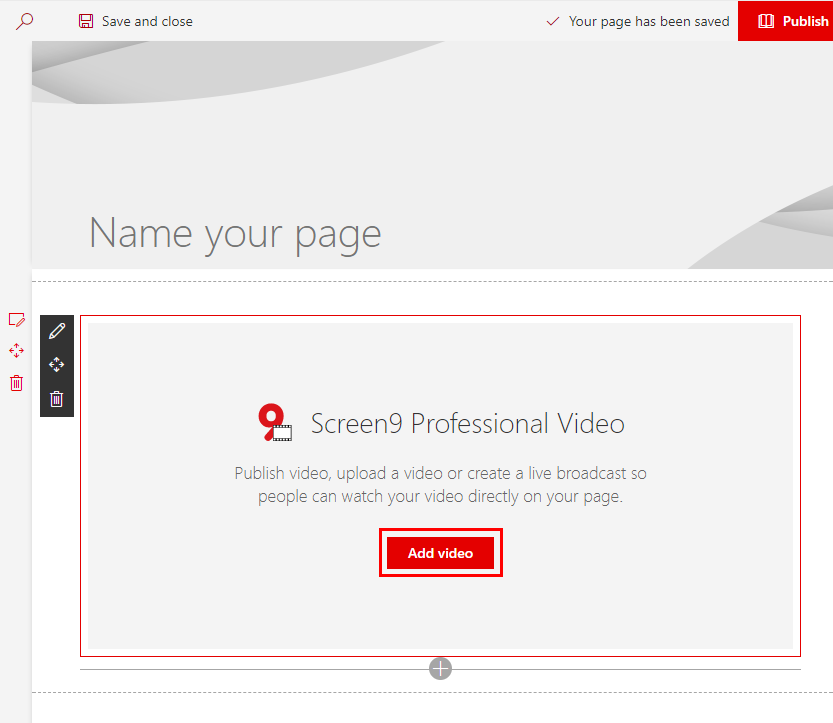 Press "Add video" in the web part to bring up the Console where you can upload, manage and select a video or live event from the Console to insert on the site page.
Insert a video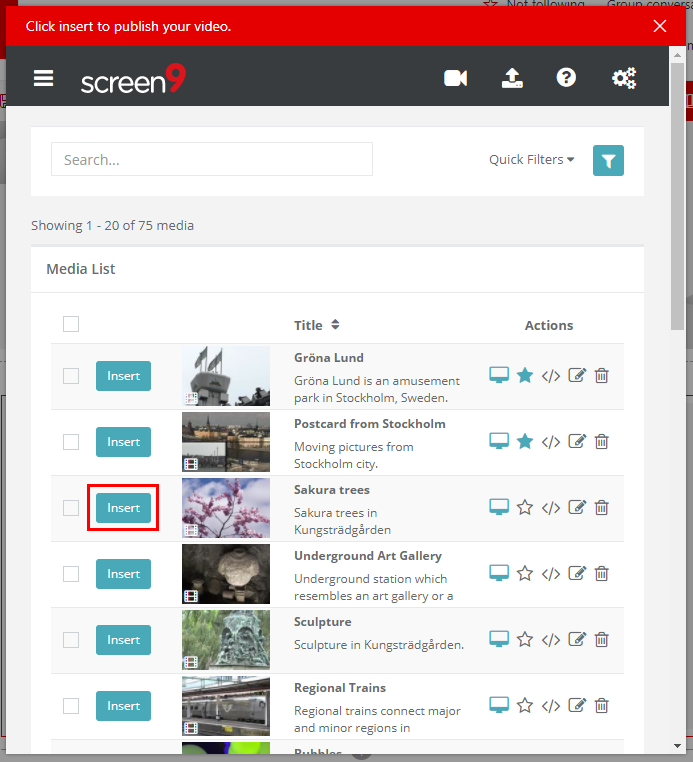 Press "Insert" next to a video to insert that video into the web part.
Result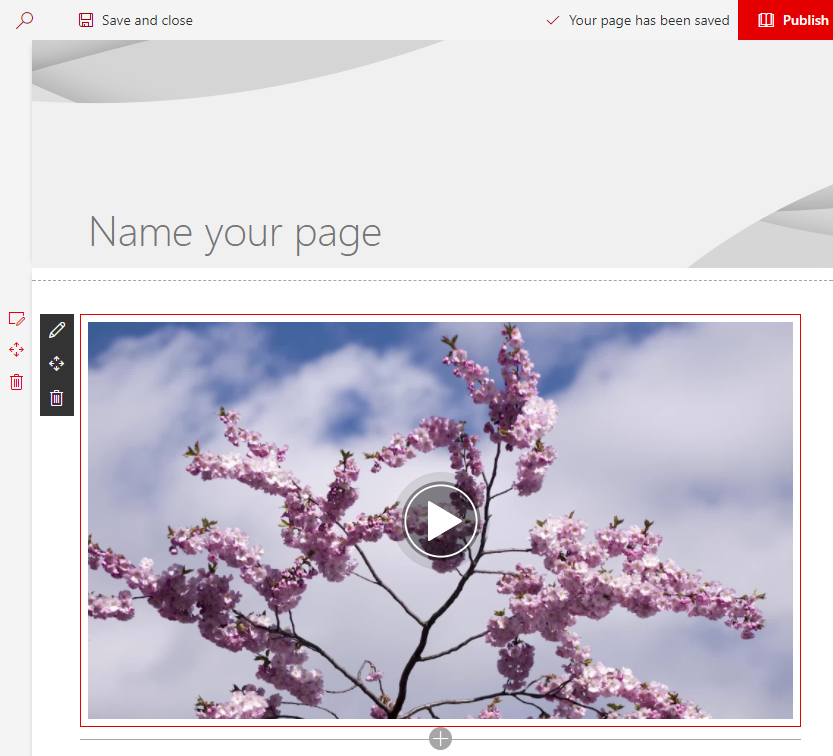 The video will be embedded on the site page, replacing the "Add a video" link displayed before.