Uploading subtitles
Last Updated 2 years ago
Upload
Select the language for your subtitles, press "Upload" and select your subtitles file. More information about supported subtitles formats can be found in Supported subtitles formats article.
If the uploaded format isn't supported, shortly after the upload you will see a red warning triangle next to the language and the text "Input format not supported". Simply remove the subtitle and upload a supported subtitle format.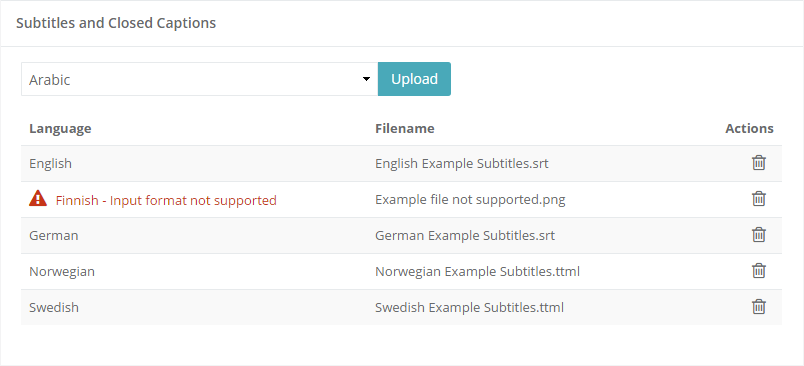 Remove
Simply press the bin icon on the right and confirm deletion in the popup.